Frequently Asked Questions
How do I set up my Grade Center in Blackboard?
---
Grading resources can be found here: Grade Center Page
---
If I edit the content in my online course will it change the master course?
---
No, each course is populated with copied content from the master course. Any changes made to current course will not affect the master course.
---
How can I add a recorded video to my course?
---
Resources on video creation tools can be found here: Kaltura Page
---
How can I hold virtual class meetings with my students?
---
You will be using Blackboard Collaborate for virtual lectures/meetings which is located in your Blackboard course shell. (see the BLACKBOARD COLLABORATE page for help).
---
Why should I use Blackboard Collaborate instead of ZOOM, Skype, or another video conferencing tool?
---
Blackboard Collaborate is the suggested video conferencing tool because it is built into your Blackboard Course. It is a web-based tool that does not require any additional downloads or plugins.
---
Am I required to complete Blackboard Faculty Foundations?
---
All faculty members are required to complete the Blackboard Faculty Foundations course prior to teaching their first Blacklboard course at National University. Blackboard Faculty Foundations provides faculty members with a facilitated opportunity to practice setting up, teaching, and grading student work in a ESR334 practice course within the Blackboard Learning Management System (LMS). Sign up for our next Faculty Foundations course here: Blackboard Faculty Foundations Page
---
I'm not all that comfortable with technology. What support is available?
---
On-demand assistance available:
Hours: M-F 8a-5p; Sat 8:30a-5p (Saturday hours only prior to course start) Hours: 24/7

Teaching Consultations hosted by the Office of Teaching and Learning Strategies:
Appointments can be scheduled by clicking on the following link: Consultations
Attend a Live Virtual Tutorial:
Additional teaching resources:
---
I am experiencing technical issues with Blackboard Collaborate Ultra. What can I do to troubleshoot these issues?
---
Ensure your computer and equipment meet the basic technical requirements when using Blackboard and Blackboard Collaborate Ultra.
Operating System (OS): Windows 10+, Mac OS 10.14+, iOS, Android, Windows Mobile, Chrome OS

Web Browsers (latest versions): *Google Chrome, Firefox, Microsoft Edge, Safari

*For the best experience, it is recommended to use Google Chrome.

Broadband (High-Speed) Internet Connection DSL/Cable (Minimum: 4 Mbps download speed). It is recommeded to use a hard-wired (Ethernet) connection or if you must use wi-fi try to set up your computer close to the router.
Audio and Video Setup
Review your computer settings to ensure the correct audio/video devices are selected.

If possible, use an external headset with a built-in microphone.
Complete the Audio/Video Test in Blackboard Collaborate Ultra.
Alternatively, users can join via teleconference – To learn more click here
Who to contact for Technical Support
If you experience technical issues, use the Chat Support (chatbot feature) for immediate assistance.
You can also Report an Issue within the session create a support case. *Alternatively, instructors can request for Faculty Concierge to submit a Blackboard support case on their behalf. Contact: FacultyConcierge@nu.edu

Downloadable (PDF):

Troubleshooting Tech Issues in Blackboard Collaborate Ultra For additional resources on Blackboard Collaborate Ultra see: https://www.cilteaching.org/blackboard-collaborate
---
Why does my Blackboard home page look different? Did I lose access to my courses?
---
On August 29th, Blackboard Learn was updated to incorporate the new Ultra Base Navigation. This new navigation has a modern look and feel and saves you time with simpler workflows and easier access to important information. What is Ultra Base Navigation? It is a new navigation menu that lives outside of Blackboard courses. It includes links to new pages such as the Activity Stream, Calendar, and course Messages, that provide quick access to the most critical information consolidated from all your courses. The new navigation replaces the current tab and module structure of your Blackboard landing page.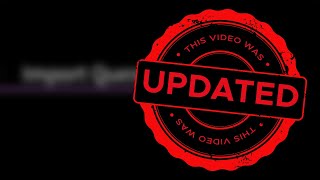 How will this enhance your efficiency and experience? Modern, intuitive user experience. You and your students are going to enjoy this simple, intuitive, engaging user experience. Works well on mobile devices. This navigation is designed to work well regardless of which device you're using. Aggregates important information. All your course and organization information – like calendar, messages, and grades – is now consolidated into one global view, minimizing the time spent navigating into each individual course. Only one click away. See something that needs your attention? Just click on it and you will be taken directly there, minimizing clicks and saving time. Where do I find my courses? Your courses can easily be accessed from the Courses page. You are able to search your course list by course ID and course title, and can filter your searches based on term. Please note, the change to the navigation has zero impact on your course content, structure, and course facilitation. Courses look and operate exactly as they did before the change occurred.
If you're interested in learning more, here are a few useful resources: Ultra Base Navigation Brochure Getting started with Ultra Base Navigation Exploring the Courses Page Activity Stream Video Notification Settings Video
---
I am receiving email notifications from my classes now. How do I turn these off?
---
Adjusting Your Notification Settings You can choose the types of notifications you receive and how they're delivered to you. This video shows you how to customize your notification preferences.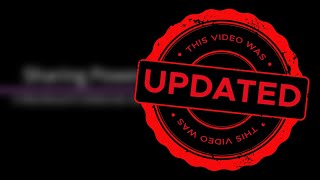 Learn More: https://help.blackboard.com/Learn/Instructor/Course_Content/Create_Content/Create_Course_Materials/Create_Content_Items_or_Documents
---
The assigned textbook in SOAR is out-of-date or no longer in use, how do I update it?
---
If the assigned textbook in SOAR is the out of date or out of print edition, the Course Lead of Academic Program Director may submit a Textbook Change Request eForm within SOAR at least 12 weeks prior to the next course offering. This information is not automatically updated once a new edition of the assigned textbook is available. For more information visit https://www.cilteaching.org/faculty-textbooks.
---
The "Required Textbook" is not available in the Syllabus of my upcoming course. How do I add this information in or who can I contact to update this?
---
The "Required Textbook" information will automatically populate two Fridays before the start of the term.
---
---
Didn't find what you were looking for?